Attention all Native American students and families! The Tulalip Tribes and Marysville School District Indian Education Departments are hosting a Senior Information Night this Wednesday, March 29, from 4 - 7 pm at the Hibulb Cultural Center. Important information and resources!

March 23, 2023 This evening during the track meet at Marysville Pilchuck High School, a parent of a student athlete who attends Arlington High School had a medical emergency. Paramedics were called and provided aid at the scene. The track meet was canceled, but the incident was witnessed by student athletes and others at the meet. We want to inform you of this incident, as witnessing an emergency and the medics providing aid can upset students and adults alike. Your child may have questions about what they may have seen. We are keeping the parent, student athlete, family, and friends close in our hearts and thoughts and thank the Marysville Fire Department for their quick response. Please feel free to contact your child's school if you have any questions or if your child needs assistance or support.

3/17/23, 1:30 PM: Notice of Closure of Ingraham Boulevard (below Marysville Getchell High School) - the District has received notice from law enforcement that Ingraham Blvd. is closed due to an automobile accident. The accident does not involve any students or buses. This closure will delay buses for their remaining routes, and students who attend MGHS, Cedarcest, and Kellogg Marsh and walk home on Ingraham Blvd. will need to use an alternative route. The school will assist students in making arrangements. They will be asked to go to the office at dismissal. Don't hesitate to get in touch with your school if you have questions.

3/14/23, 12:45 PM: Cascade Elementary School was placed in an external lockdown due to police activity in the area. All students and staff are safe. The lockdown lasted about five minutes and has now been lifted by law enforcement. An external lockdown means that all exterior doors and windows are closed and locked and no one exits or enters the school buildings.

3/8/23, 7:46 AM: The District has received a report that the railroad crossing arm at 116th Street is malfunctioning. A bus, along with other traffic, cannot cross the tracks. The problem has been reported to Burlington Northern and law enforcement. Our transportation department is rerouting buses to transport children to schools.

March 1, 2023: Marysville schools are operating on a regular schedule today. The City and County did a great job clearing the main roads. Some ice may be on side streets in neighborhoods, sidewalks, and parking lots. Please use care and caution.

February 28, 2023: The Educational Service Center is also closed due to the inclement weather conditions. We will reopen tomorrow at 8:00 am unless otherwise communicated.

IMPORTANT UPDATE: Due to unpredictable weather patterns and unsafe driving conditions, schools are closed today, Tuesday, February 28, 2023. After schools sports, clubs, and activities are also canceled. Please stay safe and warm and thank you for your patience and understanding.

​February 28, 2023: Schools will operate on a 2-hour late start schedule for students. There will be no half-day (AM and PM) preschool, no out-of-district transportation, and buses will operate on limited transportation routes. Go to
https://www.msd25.org/page/tra
... to view limited transportation routes. Please use care and caution while driving. Hills, higher elevations, and side roads are snow-covered and icy.​

Late Buses: A train stopped on the tracks for several minutes in Marysville at the first and fourth street crossings prevented buses from getting to their destinations. This caused some buses serving elementary and middle schools to be delayed. The train has now moved and buses are delivering students home.

Hoops for Hope Benefit Classic coming March 2! All proceeds support the MSD Life Skills Programs. The event will be held at the MPHS Gym beginning at 6:00 pm.

TODAY IS THE DAY! It's Valentine's Day and Election Day! Please remember to vote. Ballots must be deposited in the mail or a ballot dropbox by 8:00 pm. Every Vote Counts!

We want to inform you of a situation that may impact our schools with questions and concerns. Marysville 911 has received several calls regarding an armed individual near school campuses in Marysville. While Marysville Police Department will continue investigating, they and the Mount Vernon Police Department believe these are intentional false reports similar to the "swatting" that occurred around the region several weeks ago.  There is no known threat to our schools. We will remain vigilant and continue to work with the Marysville Police Department for the safety and well-being of our students and staff. These calls are from a female and originate from Mount Vernon. Mount Vernon Police Department is investigating to determine the origin of the calls. These incidents are happening with more frequency across the country. It is an intentionally false report with seemingly specific information about an active shooter situation. These are extremely concerning and a reminder of how important it is to verify facts before sharing information about a reported threat.

The Future Chef Competition for students in grades 4 and 5 will be held on March 8! Recipes are due now. Scan the QR code for more details.

The I Have a Dream Multicultural Fair was a great success! Thank you to our student performers, community partners and vendors, staff, and to each of the students and families who attended! There was great food, fun, and lots of resources and information for families and the community.

Board of Directors Meeting, January 18, 2022 at Sunnyside Elementary School: We are having technical difficulty with our Zoom platform. We currently are not able to publish the meeting over Zoom. The Technology Team is working hard to resolve the issue.

December 21, 2022: All scheduled school-related activities/athletics are canceled for the day including facility use. Stay safe and warm!

December 20, 2022: All scheduled school-related activities and operations are shut down for the remainder of the day including athletics and facility use. Stay safe and warm!

Due to bus driver shortages today, several routes are impacted and may experience a 45-minute to an-hour delay this afternoon. Transportation has notified the impacted families and schools and is working tirelessly to compensate for the shortage and avoid delays. Thank you for your patience and understanding.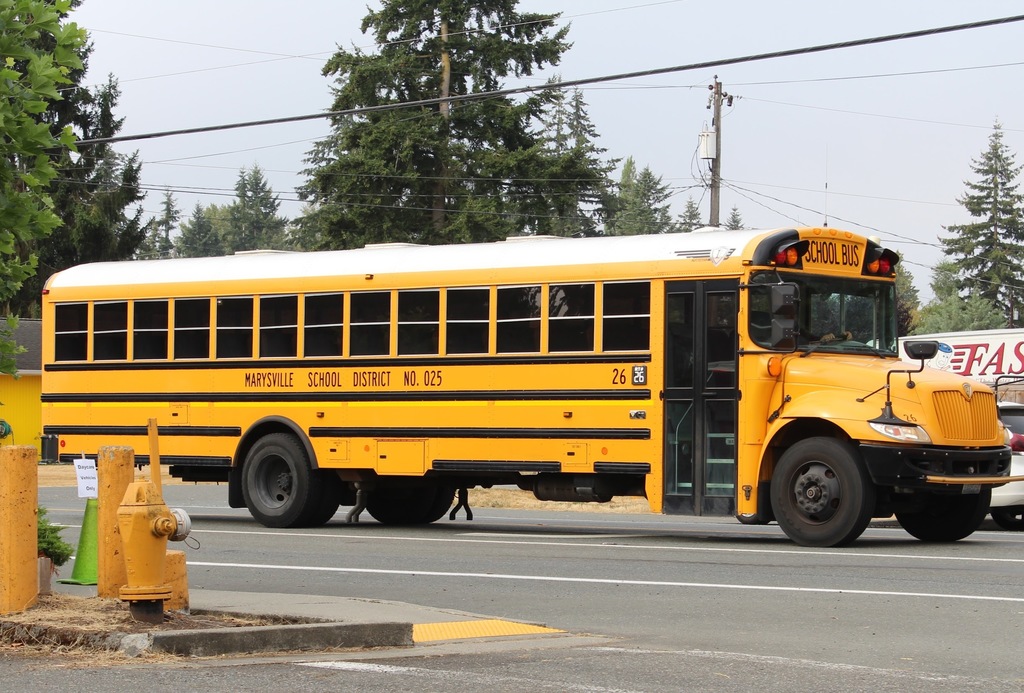 Friday, December 9, 2023: At approximately 10:28 this morning Pinewood Elementary School was placed in lockdown due to police activity in the area. The police placed the school in lockdown out of an abundance of caution while they searched for a suspect tied to a robbery near the school. The suspect was apprehended away from the school and the lockdown was lifted by the police at 10:34 am. Students and staff are safe and the school is operating on our normal Friday schedule.