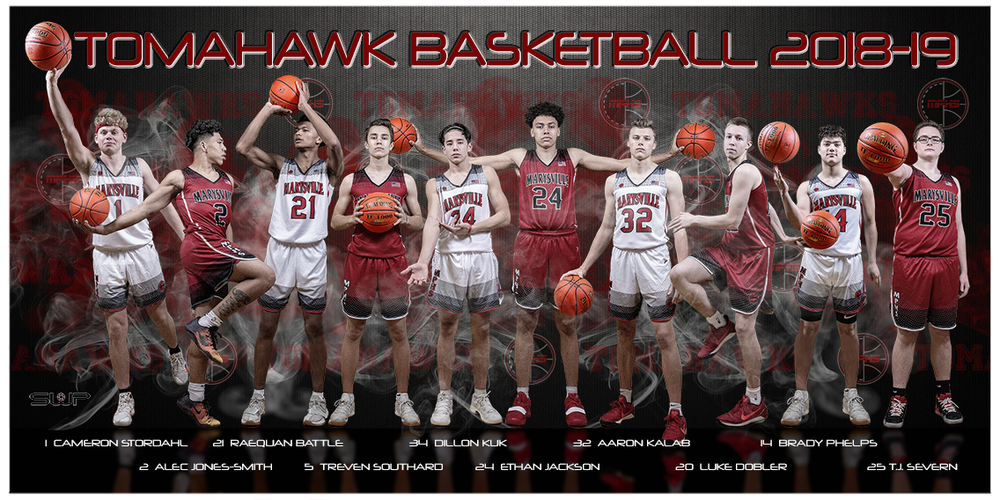 SHOUT OUT to MPHS Boys Basketball Team
Marysville School District
Wednesday, February 06, 2019
A SHOUT OUT to the Marysville Pilchuck Tomahawks Boys Basketball team. The team is 13 - 0 in the league. Congratulations to these outstanding athletes and their coaches. Playoff's start Friday!
Basketball Districts: Round 1
MP Boys host Meadowdale or Shorecrest at 5pm
MG Girls host Edmonds Woodway at 5pm
MG Boys host Shorewood at 6:30
Saturday, Feb. 9:
Basketball:
Tulalip Heritage host District 2 #5 - Game time to be determined
Best of luck to all teams!