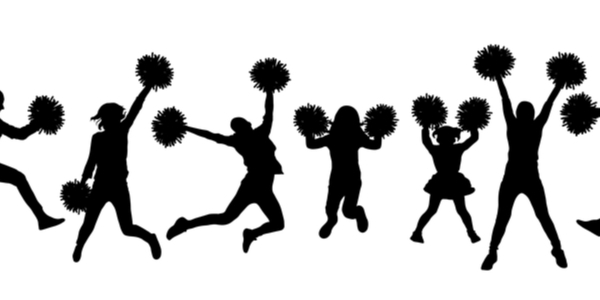 MG and MP Cheer Tryouts!
Marysville School District Athletics
Thursday, September 24, 2020
MG & MP
Virtual Cheer Tryouts
2020 - 2021 School Year
Cheer tryouts look a little different this year and the Marysville Getchell and Marysville Pilchuck cheer coaches are teaming together for tryouts. There will be two separate teams, but the tryout process will be identical for both schools.
As you know, the rules and guidelines are constantly changing due to COVID. We are hopeful that we will have a basketball season to cheer for. It is important that you understand there is a possibility that it may not happen. We will be purchasing uniforms that are cost-effective but still wonderful quality. We have used these uniforms in the past and they have been called "Practice Uniforms" and used for camp. Our goal is to spend approximately $400 for the winter and spring sports seasons. The cost will cover the uniform, shoes, poms, bow, leggings, and team sweatshirt. Purchasing these items without the promise of a season will be a financial risk required by participating cheerleaders.
Follow these steps for the tryout process:
September 21 - October 1: Register on Final Forms if you have not done so already (instructions on how to access Final Forms can be found on the Athletics page on the Marysville School District website). You will receive an email with your tryout number from your school's coach. You will be identified as your number during the tryout process. (Ex. MG01 or MP01)

October 2: Mandatory Parent/Guardian Zoom Meeting with your school's coach. Your student will not be allowed to tryout if you do not attend. NO EXCEPTIONS

October 5 - 9: Tryout material will be sent out via Final Forms on Monday and video submissions are due to both Coach Ashley Bayha (MG) and Coach Gayle Goudsward (MP) on Friday by 9 pm. You must send it to BOTH coaches for the final review. Videos received after 9 pm will not be eligible for tryouts.

October 12: Team will be announced on Final Forms using designated tryout numbers.
Dates to know for after team selection:
October 13: Mandatory Zoom meeting for team Parents/Guardians
October 14: Team (students) Zoom meeting
October 16: Sizing and payment due for uniform, shoes, poms
Coach Contact info:
Ashley Bayha: ashley_bayha@msvl.k12.wa.us
Gayle Goudsward: gayle_goudsward@msvl.k12.wa.us