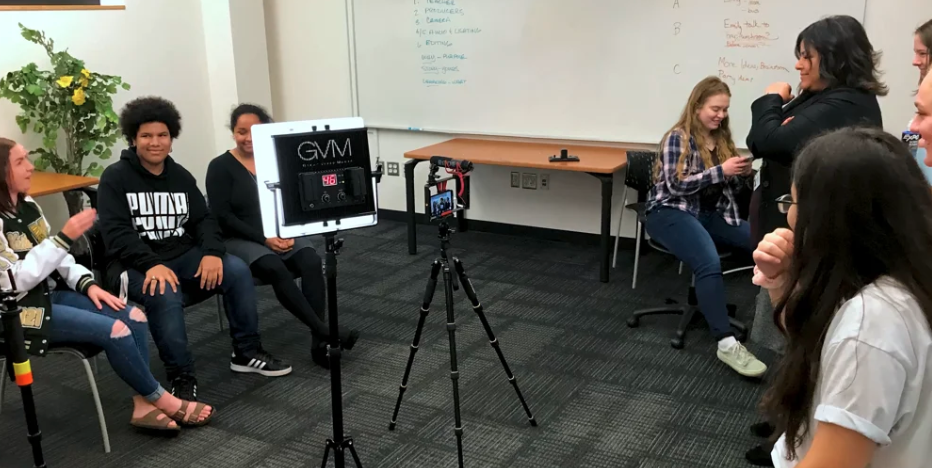 Meet Marysville Getchell High School's student film crew behind Side Reels documentaries
MSD
Tuesday, December 03, 2019
During the month of October, Ron Chapin's documentary class at Marysville Getchell High School produced the following video through a collaboration with the district's Communication's office. The students did a great job telling the story about how they produce their documentaries (Side Reels) and feature films.
Side Reels are short documentaries where each one highlights a member of the Marysville community in sharing their story. Each episode leaves viewers with a sense of hope, inspiration, and understanding for the many challenges that life can bring. Each reel is created in Mr. Chapin's documentary class by various groups of students. More information about the CTE video productions courses and Side Reels documentaries visit the MGHS Productions website at mghsproductions.com/
Click on image or HERE to view the video.