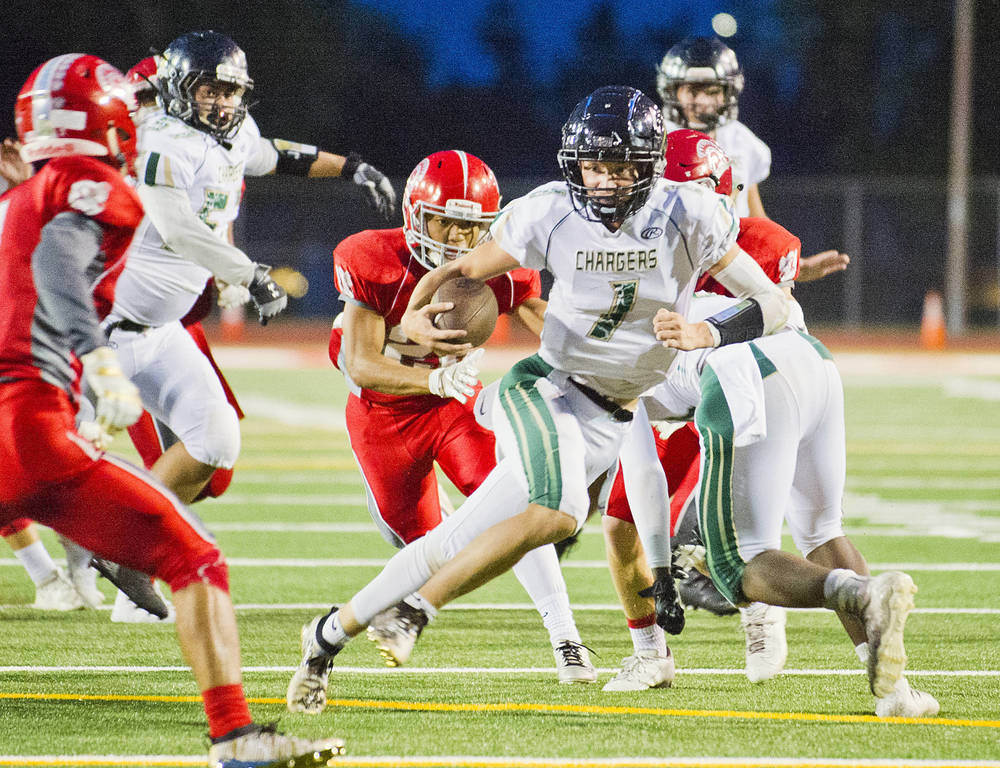 MSD ATHLETICS: Friday the 13th unlucky for foes of local football teams (slide show)
MARYSVILLE SCHOOL DISTRICT
Thursday, September 19, 2019
Marysville-Pilchuck
The Tomahawks had an easy time with Oak Harbor, winning the Wesco 3A North game 42-0.
Jordan Justice scored on runs of 58 and 22 yards. Dillon Kuk scored on a 65-yard run, Jay Gray scored on a 9-yard run, Dylan Carson scored from a yard out, and Kyle Nyblod scored on a 52-yard interception return.
Carson led the team with 104 yards on 10 carries, while Justice added 76 yards on just four carries. QB Jake Elwood was 3-for-3 for 67 yards, with Justice catching one for 42 yards and Kuk two for 25 yards.
Marysville Getchell
Phillip Melomey ran for 81 yards and two touchdowns on nine carries to lead MG to a 37-14 Wesco 3A North victory at Stanwood.
Landyn Olson scored on a 23-yard pass from Josiah Koellmer, who scored on a 1-yard run in the second period. After Cameron Hazelwood hit a 27-yard field goal, Melomey scored his two 2-yard runs. After Stanwood scored twice in the final stanza, Auston Byron scored for the Chargers on a 19-yard run.
Koellmer threw for 134 yards, connecting on 13-of-24 passes. Cheron Smith ran for 94 yards on 15 carries and Byron had 70 on 12.
Olson had six catches for 95 yards.
Continue reading https://www.marysvilleglobe.com/sports/friday-the-13th-unlucky-for-foes-of-local-football-teams-slide-show/ or visit http://www.wescoathletics.com/index.php?pid=0.3.399.9.321 for more information!